Center for the Complete Management of Mobility in the City of Granada in English
Home
: Route on foot Camino de Santiago in Granada
Route on foot Camino de Santiago in Granada
On Saturday 21 September, in the context of the European Mobility Week, takes place a route on foot Camino de Santiago from 9:00 hours.
Starts from Comendadoras de Santiago, in Realejo (with the cooperation of Amigos del Camino de Santiago) at 9:00 hours of Saturday 21 September.
Group will be created on demand, with previous registration at http://eliniciomozarabe.es.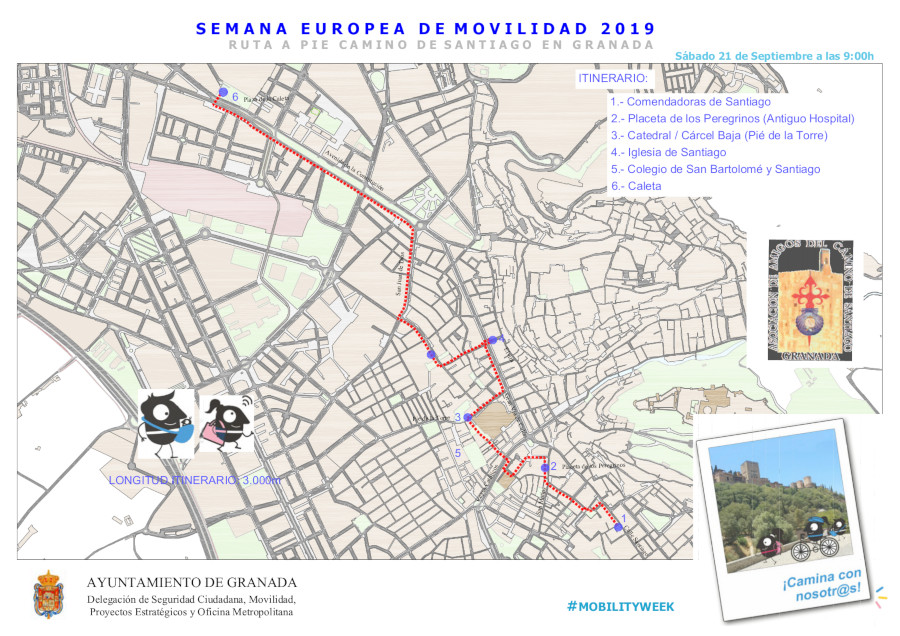 Location