Granada becomes the first spanish city with an app to pay via phone all mobility services. The councellor of Mobility and Citizen´s Safety, César Díaz, highlights that this new free app makes a step forward in sustainable mobility in the city.
The City Council starts a free app Imbric so citizens can book and pay bus ticket, taxi, parking and parking meters of ORA zone via phone, so Granada becomes the firs spanish city to have an application that joins all mobility services of the city.
Check mor info at Granada.org.

It mobile app Imbric, downloadable for any Ios and Android devices, that has been presented today by the councellor of Mobility and Citizen´s Safety, César Díaz, within the scheduled activities by Granada City Council due to the European Mobility Week from 16 to Tuesday, 22, which takes place in the city.
César Díaz said that Granada, with the start of operation from today-he clarified-, is at the technological forefront , because Imbric is the only application that by the moment joins in Spain all mobility systems existing in the city, and also gives answes to request of users, has said in reference to a survey made by Real Automóvil Club de Cataluña that shows that 84% users demand this kind of service.
After clarifying that in just three months, this city has technologically advanced more that in one decade, the councellor has highlighted that this new application makes a step forward of the government team, in our bet for a sustainable mobility, because it allow users of private vehicles to discover another kind of more sustainable and economic ways of displacement, at the same time that, thanks to the parking reservation, can reduce between15 and 30 per cent concentration of vehicles in the city searching for a parking place.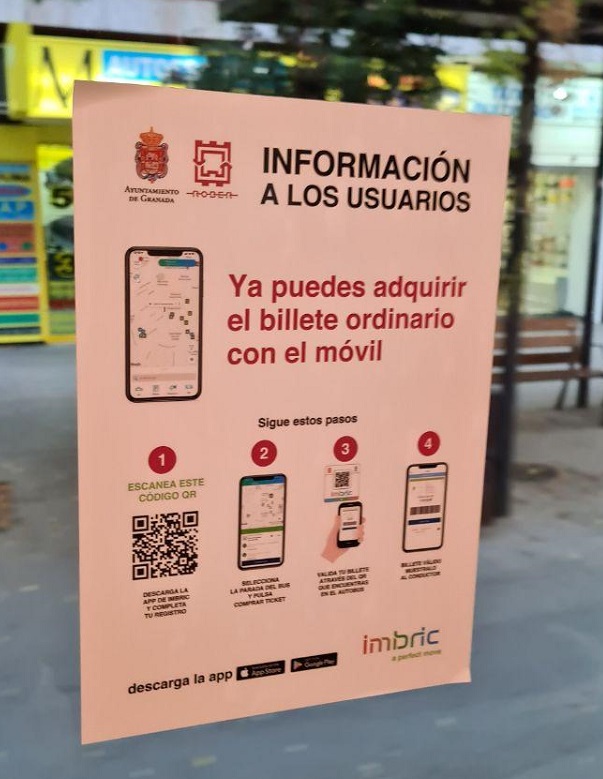 Accompanied by the director of Transportes Rober, Francisco Gámez Carmona; the president of Gremial del Taxi, Ramón Alcaraz, and José María Cánovas del Castillo, CEO of Imbric, the councellor of Mobility detailed that 28 public bus lines of Transportes Rober, more than 400 taxis, the 80 per cent of parking places both public and private, in particular 27 parking places in the city, ORA parking areas and crane service incorporate this app Maas transactional public private Imbric.
This new application offers, among other functions, the possibility to buy 40 minutes in advance a bus ticket, and validaty it without the necessity to touch the ticket nor money, has clarified César Díaz, and also allows to know arrival schedules and reduce waiting time, easing the access on the vehicle.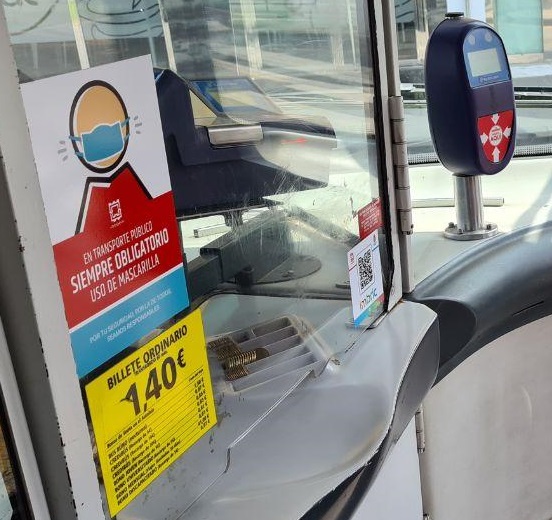 In reference to taxi service, the councellor said that the user can book a taxi via phone, estimate the cost of this service, so users have the confidence to know a price range, compared to other services with fixed fares has explained, and pay the service.
To César Diaz, this unifying app simplifies the access of user because it is easier to download one app than three or four, and will give info about schedules, fares and even transport to use based on cost, time or emmision criteria.
José María Cánovas del Castillo, CEO de Imbric, explains that is not only a landmark for citizens and visitors to have mobility as a service in their own hands but also this pioneer offer will become an advantage for Granada to adapt new mobility.